This turns your everyday office life into a walk
Gymba helps you to stay fit at work
Gymba is known from:
Order Gymba now
and try it for 14 days for free!
Walk 10,000 steps as you work and kill two birds with one stone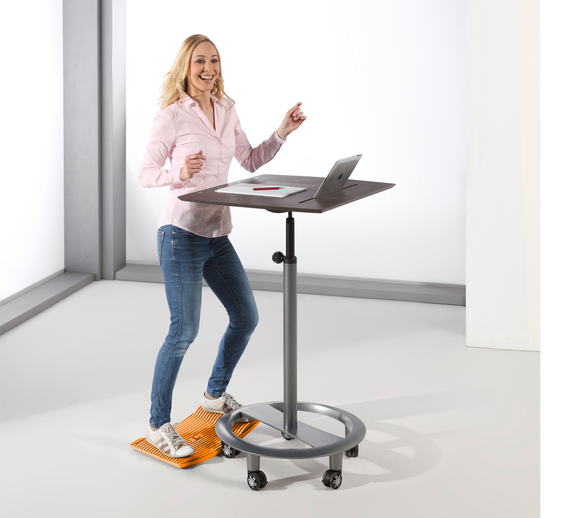 To avoid pain in the back and neck, it is advisable to exercise a lot in the workplace. Walking is the most natural form of movement and trains the whole body. With Gymba you can walk in the workplace and combine work with movement..

Gymba is a small, handy and modern fitness device and should not be missing in any office. Whether writing emails, making a phone call or in a meeting, Gymba keeps you moving. Just stand on it and start walking. One study says that just 10,000 steps a day are good for your entire organism.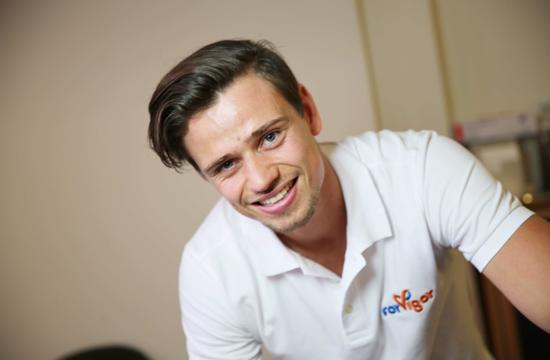 Expert advice
"Gymba is exactly the combination I currently recommend to my patients who move very little at work or at home. A balance board for mobilization and balance and an Actiball for the feet for foot fascia treatment. A brilliant combination."
Matthias Retzlaff
Sports therapist B.A., alternative practitioner and nutritionist
Forvigor Potsdam
Order Gymba now
and try it for 14 days for free!
62 percent of office workers suffer from back pain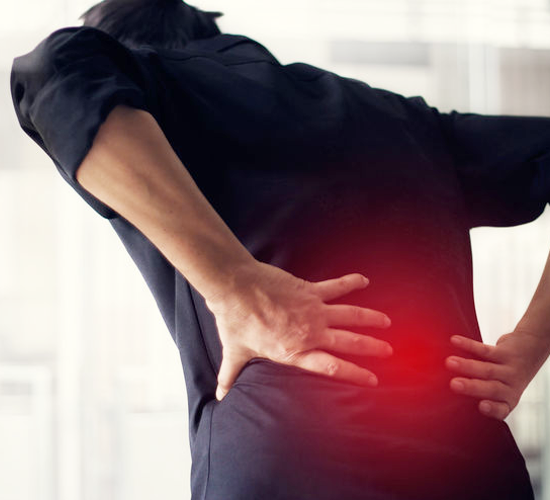 In Germany, people work an average of 7.5 hours a day. 40 percent of all office workers work continuously while sitting. Sitting for long periods in one and the same position, a poor viewing angle of the screen or an incorrectly adjusted table lead to a curvature of the spine. This creates problems of the muscles and pain in the back and neck, which can be avoided with Gymba.
49%
between 40 and 59 years of age suffer from frequent to permanent complaints of the musculoskeletal system
62%
of all office workers said they had lower back pain
40%
of those surveyed work almost exclusively while sitting
70%
of people suffering from acute back pain help themselves with exercise
Order Gymba now
and try it for 14 days for free!
Gymba brings movement to your workplace
Usable up to 300 kg
40% wood
Manufactured in Finland
100% patented
This is what our satisfied customers say!
about 3 months ago
6 weeks ago
6 weeks ago
a week ago
4 days ago
8 weeks ago
23 weeks ago
7 weeks ago
Try Gymba for 14 days for free *!
For all orders * the shipping and return costs will be covered by us. You can try Gymba for 14 days for free without any risk! If you would like to return your Gymba, you can send an email to walk@my-gymba.de with your order number within 14 days of delivery and we will send you your return label. We hope you enjoy testing!
*This offer is only valid for orders from Germany
Frequently asked Questions
How much can Gymba be stressed?

Gymba can be loaded up to 300 kg.
What are the dimensions of Gymba?

Gymba is 46.5 cm wide, 30.5 cm deep, 5.5 cm high and weighs 1.5 kg.
What material is Gymba made of?

Gymba is made from COMPOSIT. This is a mixture of 40% cellulose and 60% polypropylene. There is a layer of felt on the underside so that the floor is protected and the Gymba does not slide back and forth.
How long does the delivery take?

Die Lieferung erfolgt über unseren Versanddienstleister UPS und dauert erfahrungsgemäß 2-3 Werktage. Sobald die Bestellung bearbeitet wurde, erhältst Du von uns eine Email mit einem Trackingcode, sodass Du Deine Lieferung nachverfolgen kannst.